About The Author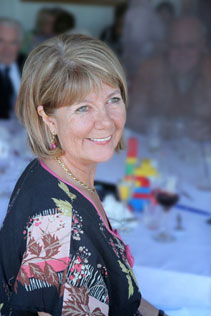 I truly appreciate the written word, both when reading and writing stories.
As a child, I wrote poems and have continued to do so throughout my life, inspired by people and experiences. A large journal houses many pages of my poetry for reflective moments and I like to share these words with friends and family. Several of my poems have also been acknowledged in poetry competitions and have been published. I was thrilled to be awarded 1st Prize in the 11th Kathleen Julia Bates Memorial Writing Competition with my poem "The Family Cat" in April 2014.
I am a member of the South Coast Writers' Centre, New South Wales, Australia, and I regularly attend critiquing sessions with other children's book writers. The sharing of my manuscripts proves to be extremely valuable and helps me to remain positive about my writing potential.
Raising three children and working full-time, my busy life restricted stories in my mind from ending up as words on paper. However, I turned a corner in 2000 when I gained my Diploma of Professional Children's Writing. Since that time, I haven't stopped writing. These include board books, picture books and chapter books, with Rusty Rumble being one of my favourite book characters. I hope you get a chance to experience my children's books.
-- Dianne Ellis
To contact the author: sanders7@aapt.net.au